MY COMMITMENT TO YOU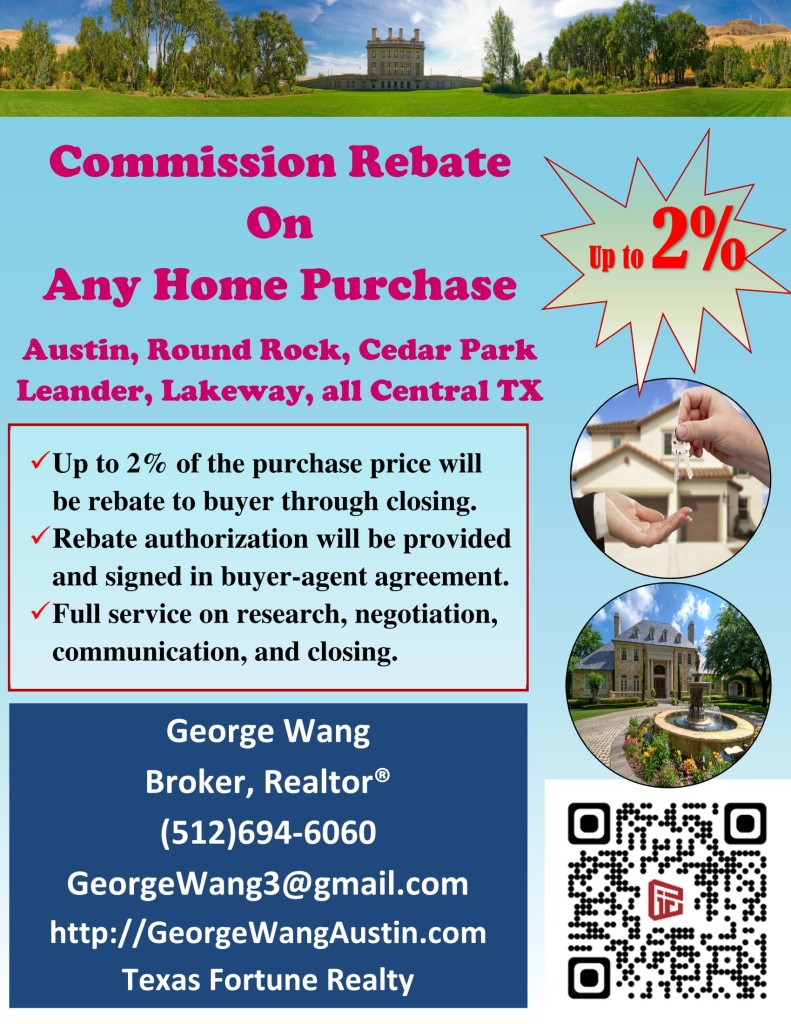 As a professional realtor, electrical engineer and real estate investor who has lived in Austin since 2000, I am always custom-first, detail orientated and work hard. I committed to assist you find the best suitable property for you, no matter it is the dream home or investment property. Custom satisfaction is my goal.

Up to 2% Commission Rebate Buyer Full Service
2% Commission Rebate for New Construction Home Buyers
1% Commission Property For Sale Service
FULL SERVICE, LOW COST
I have been dedicated to provide the best service with low cost. Short Sales, Foreclosures, REO Bank Owned Properties, and WELL priced Customary Sales are my specialties. If you want a deal, you're coming to the right place, if your looking to pay retail prices, you may want to try one of our competitors.
The more involved you are in the house searching process, the more rebate you will receive.
Homeownership is more than just a roof over our heads; it is stability and financial independence. I understand that a real estate investment involves a chunk of our clients' hard-earned money. I want to help my clients make sound investments and enjoy the benefits thereof.
Property ownership is a great American tradition! Most of my clients have been remarkably successful and contented with their real estate investments. I wish the same for you.
Contact me today!
Did you know?
"George Wang is member of
National Association of Realtors(NAR),
Texas Association of Realtors (TAR),
Austin Board of Realtors (ABOR),
Master of Science, and
Fluent in English and Chinese"