MY COMMITMENT TO YOU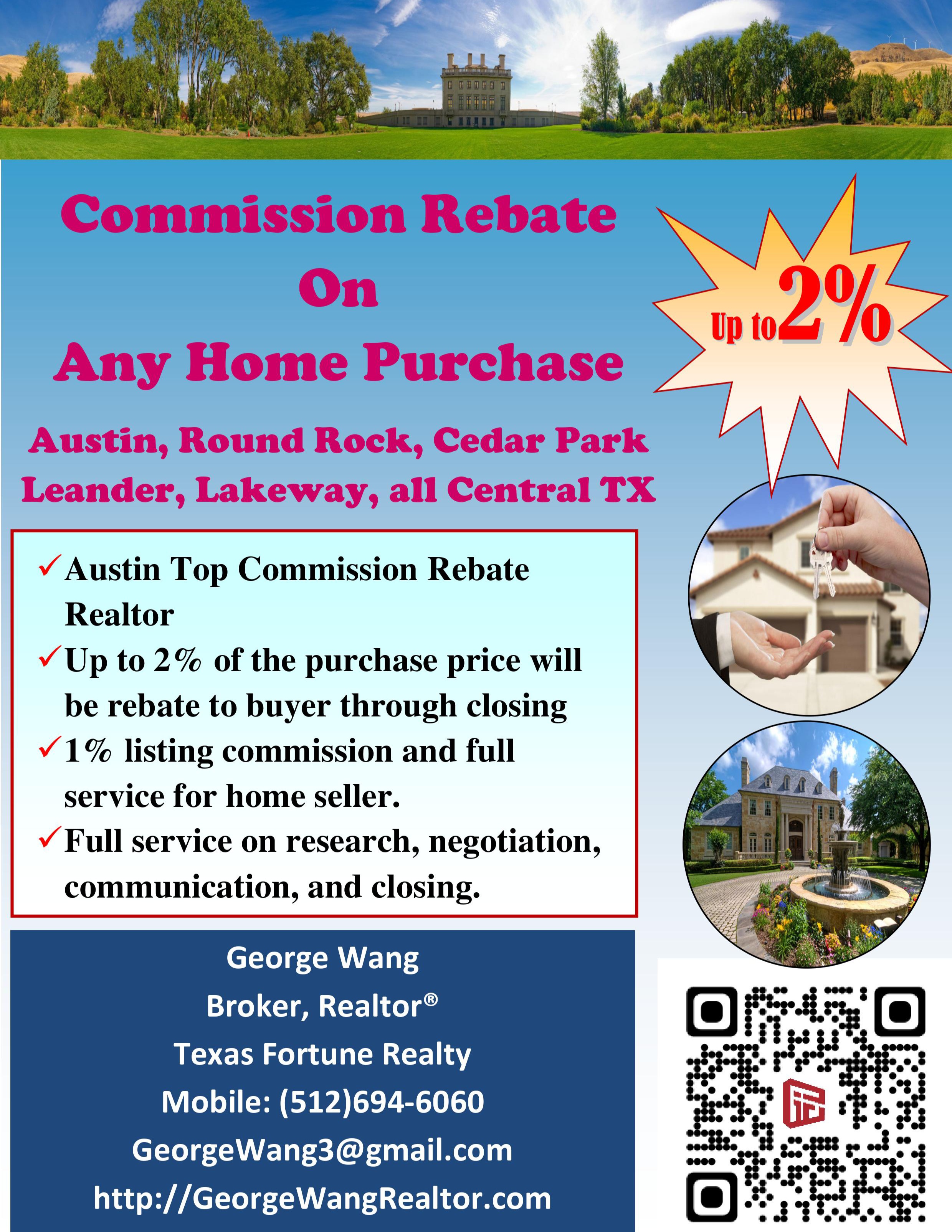 As a seasoned realtor, electrical engineer, and real estate investor with over two decades of experience serving the Austin area, I am deeply committed to providing exceptional customer service that is tailored to the unique needs of each client.
Whether you are a home buyer searching for your dream property or an investor seeking a lucrative opportunity, I am dedicated to helping you achieve your real estate goals and delivering the utmost satisfaction.
For home sellers, I offer a comprehensive suite of listing services, including professional photography, open houses, research, and marketing, all at a discounted 1% commission rate. My specialties include short sales, foreclosures, REO bank-owned properties, and well-priced customary sales.
As a proponent of affordable and accessible real estate transactions, I offer commission rebates of up to 2% for full-service buyers and 2% for new construction home buyers. I believe that the more engaged my clients are in the house searching process, the more substantial their rebate will be.

Up to 2% Commission Rebate Buyer Full Service
2% Commission Rebate for New Construction Home Buyers
1% Commission Listing Fee and Full Service for home sellers
FULL SERVICE, LOW COST
I am passionate about helping clients achieve financial stability and independence through wise real estate investments. As such, I am dedicated to providing sound guidance and expert advice to help clients make informed decisions that align with their unique goals.
The more involved you are in the house searching process, the more rebate you will receive.
I believe that property ownership is a cornerstone of the American dream, and I am committed to helping my clients achieve their own version of that dream. If you are seeking a professional and experienced realtor to guide you through the complex world of real estate, I would be honored to assist you. Please don't hesitate to contact me today to learn more about my services.
Contact me today!
Did you know?
"George Wang is member of
National Association of Realtors(NAR),
Texas Association of Realtors (TAR),
Austin Board of Realtors (ABOR),
Master of Science, and
Fluent in English and Chinese"